Chanel – Cocktailkleider S/S 2013 Karl Lagerfeld
Disziplinierte Verrücktheit
Die Designs der raffinierten Haute Couture Cocktailkleider aus der Sommerkollektion Karl Lagerfelds für Chanel sind inspiriert von der "dropped shoulder" des französischen Kaiserreichs.
"Umrahmte Schultern" und die A-Linie der Röcke bestimmen die Silhouette der Cocktailkleider und der gesamten Kollektion. Hals, Schultern und Schlüsselbeine sind stark betont, was den Kleidern romantischen Charme verleiht.
Weiß, schwarz, marineblau, silber, gold, lavendel, pink und grün sind die Farben der Cocktailkleider aus Spitze, Seide und Tüll, fast ausnahmslos bestickt. Dazu kommt eine Reihe von Cocktailkleider-Entwürfen mit floralen Prints, wie sie auch 2013 besonders in Mode sind. Auch hier die betonten Schultern.
"I like the idea of craziness with discipline." – Karl Lagerfeld
Aufsehen erregend die Stiefel zu den Kleidern: Aus Spitze gefertigt, erinnern die Peeptoes auf den ersten Blick an Spitzen Leggings. Auf den zweiten Blick erkennt man den langen Reißverschluss auf der Rückseite, mit dem die Stiefel geschlossen werden. Korrespondierend dazu die Köpfe: Unter opulentem Federschmuck blinzeln die stark geschminkten Augen hervor.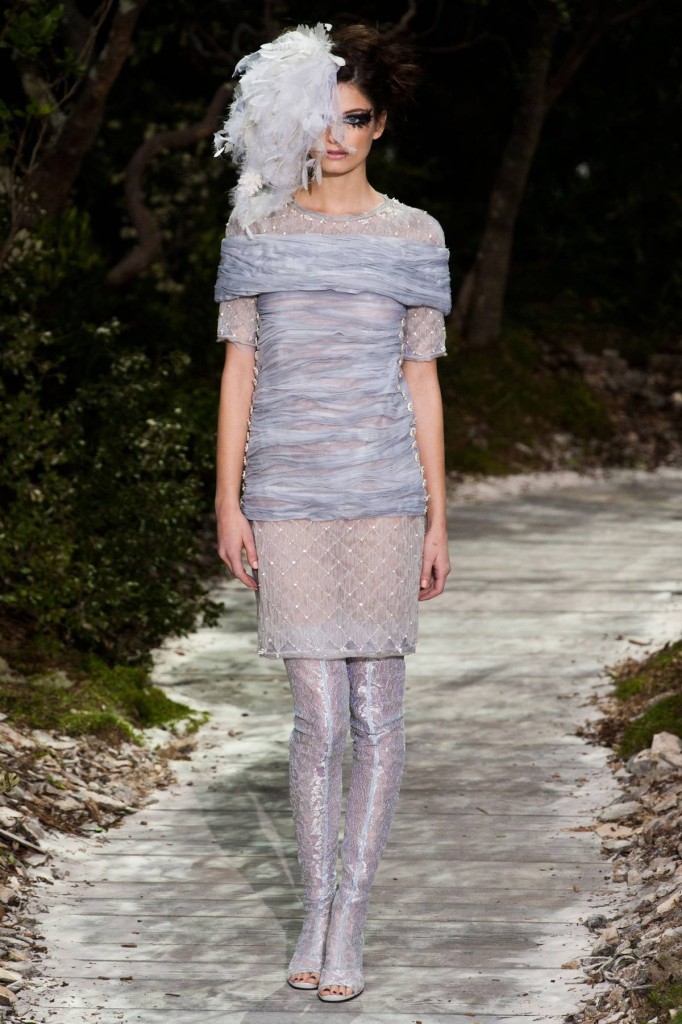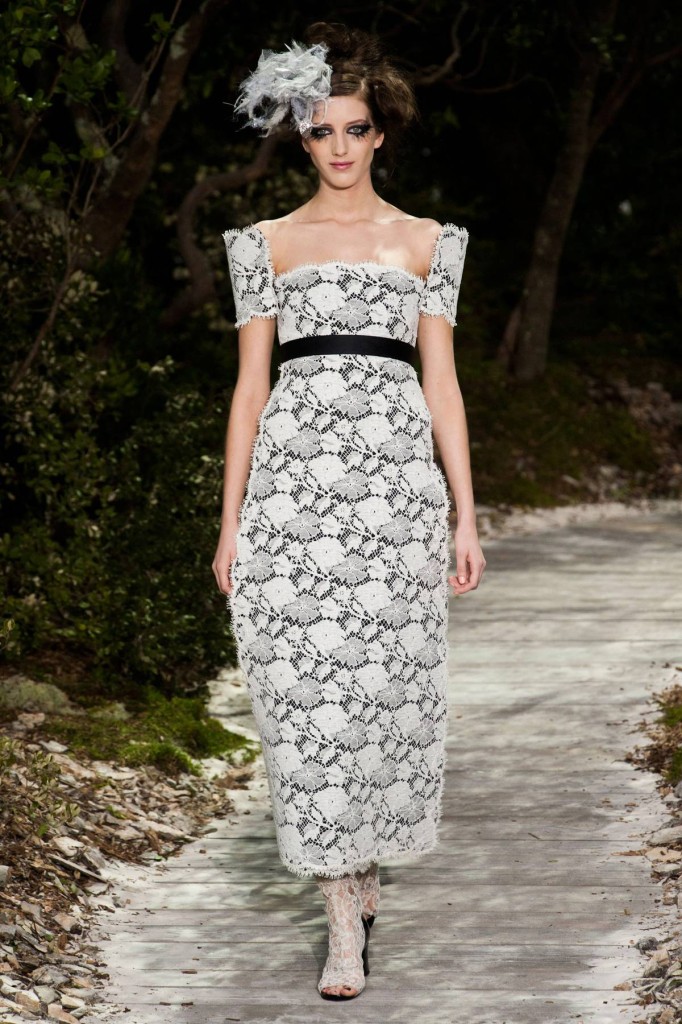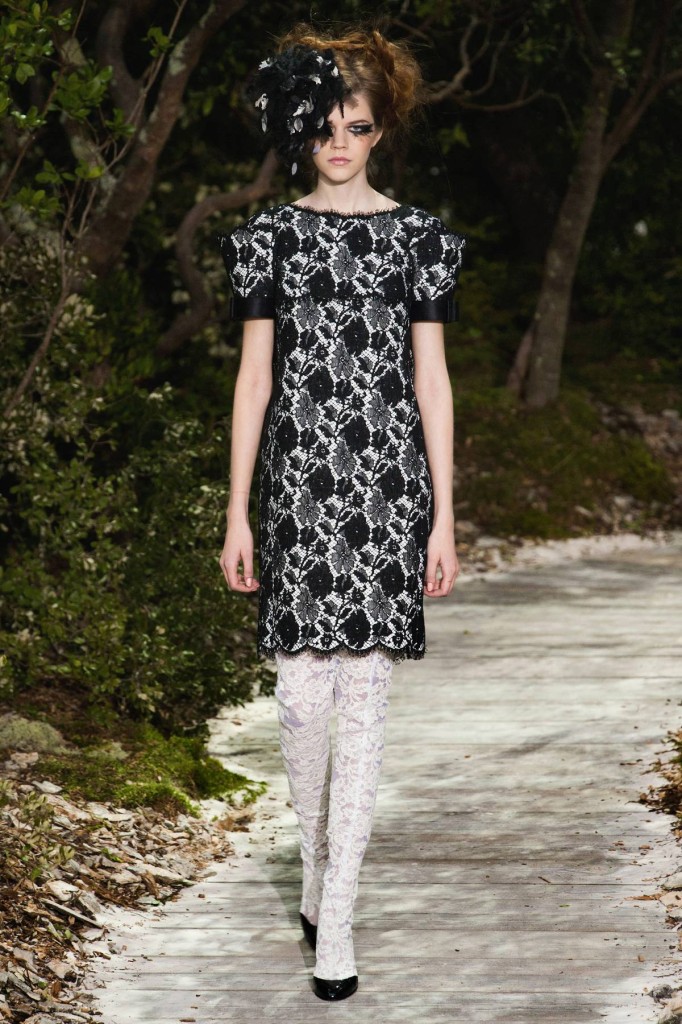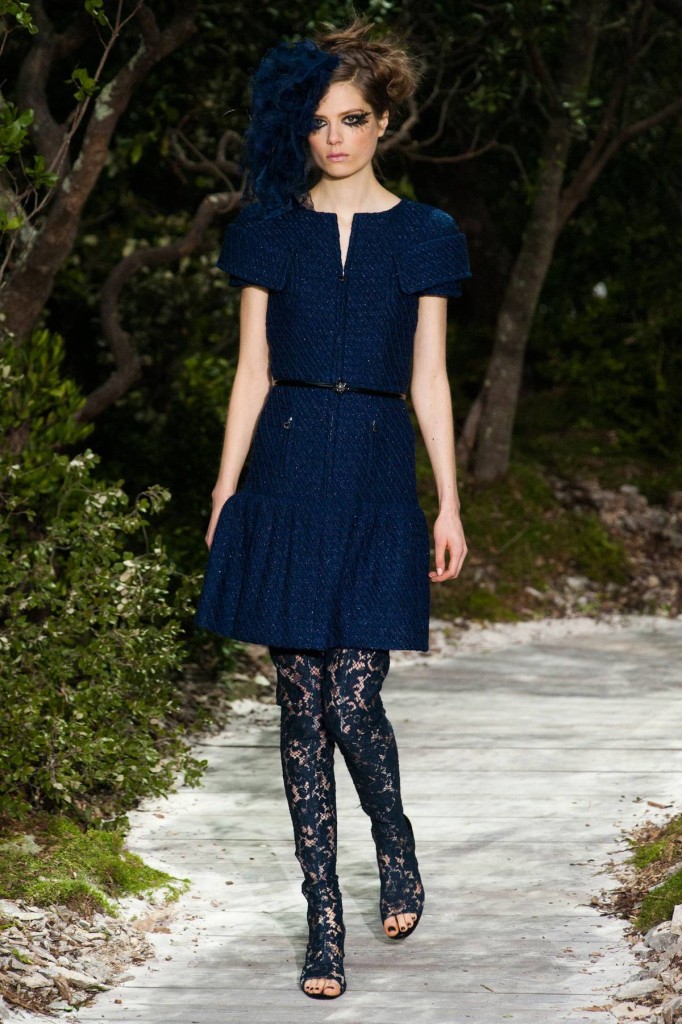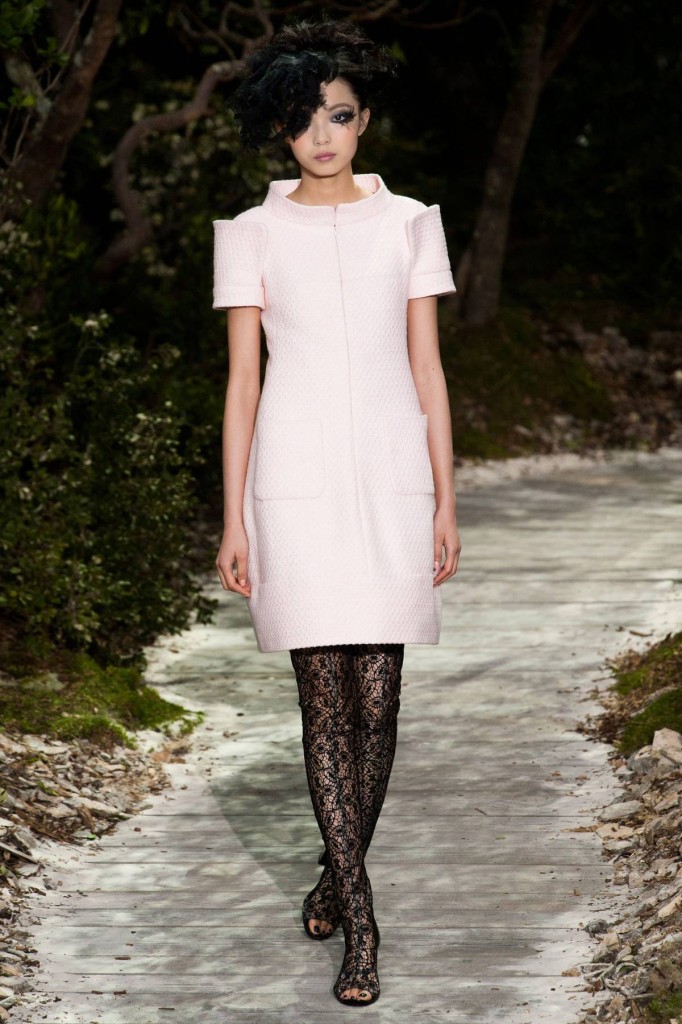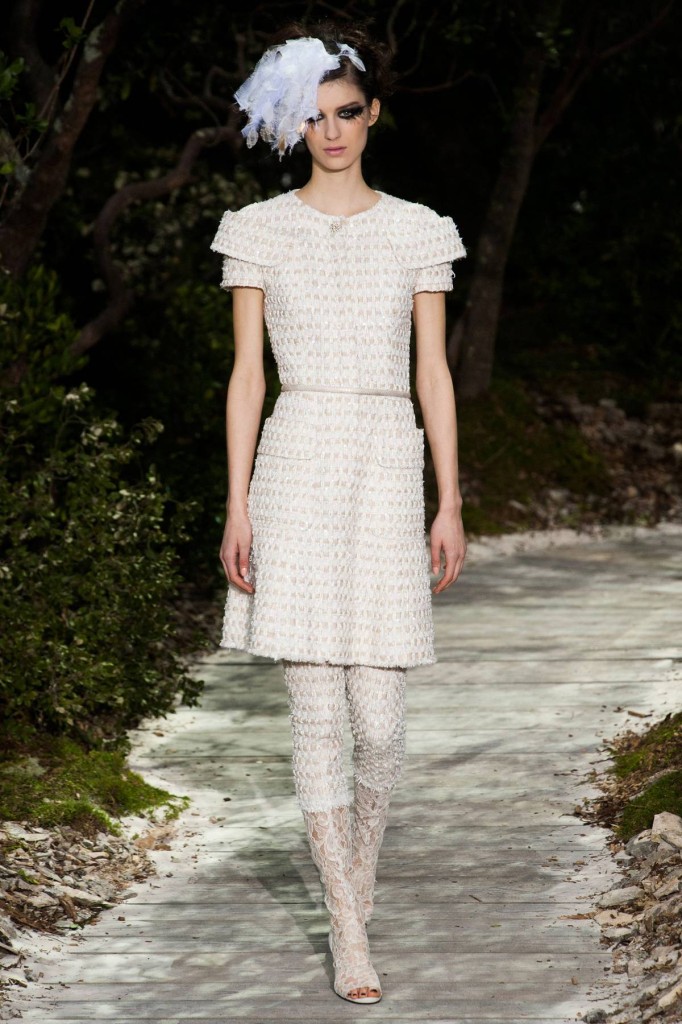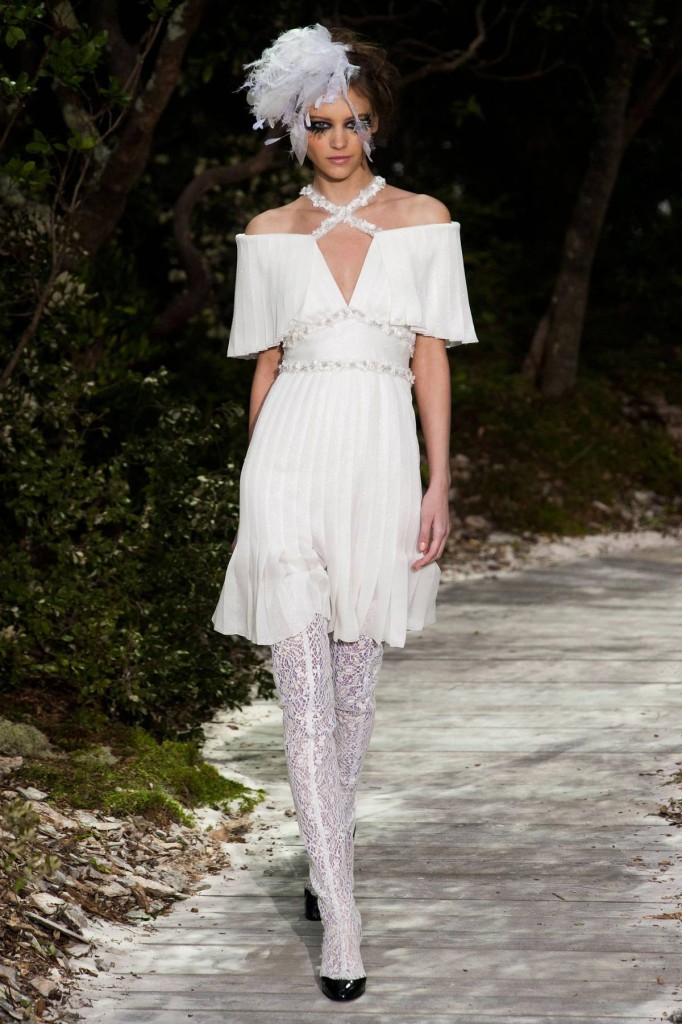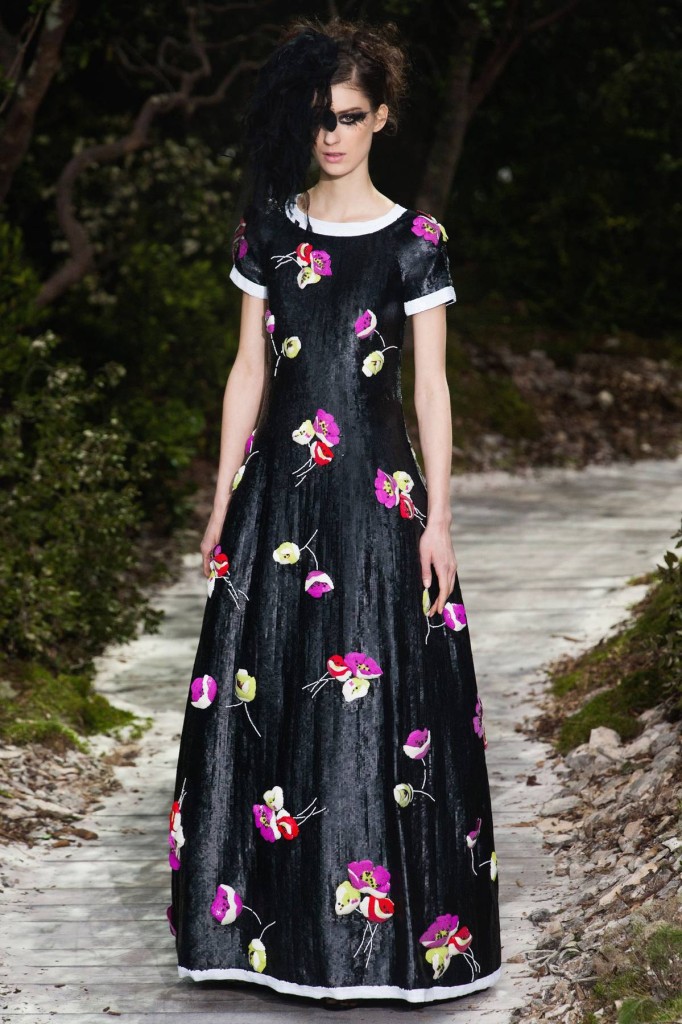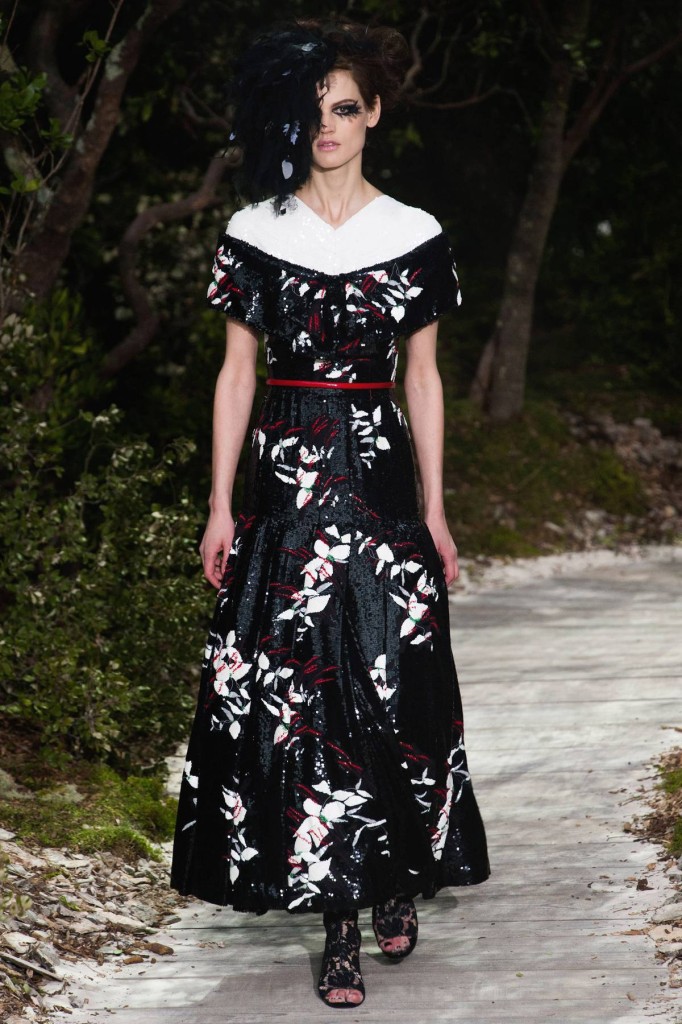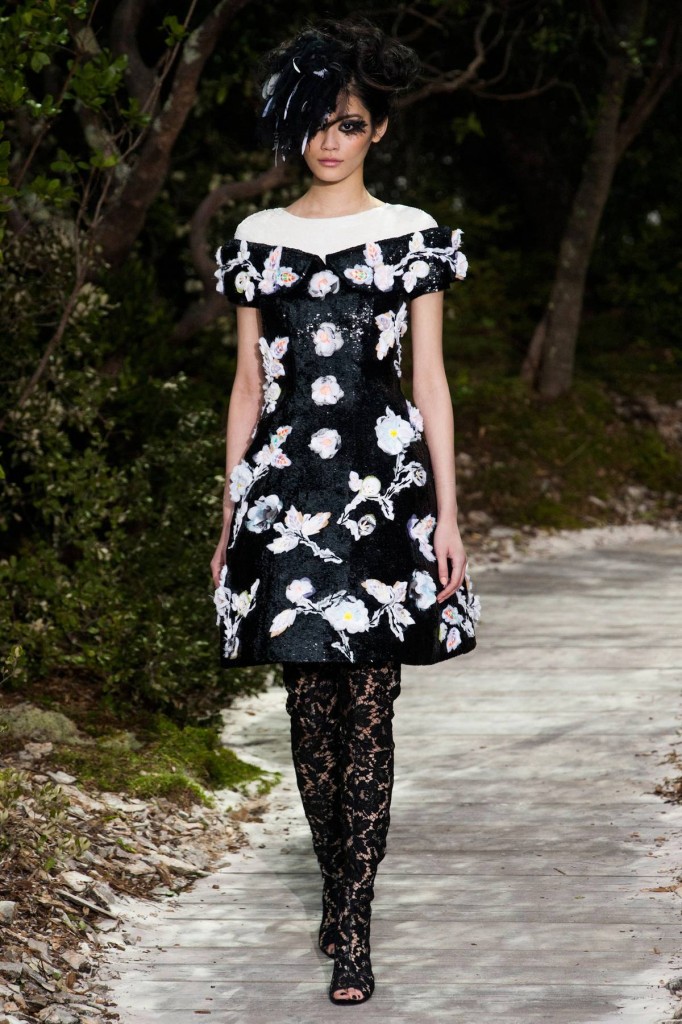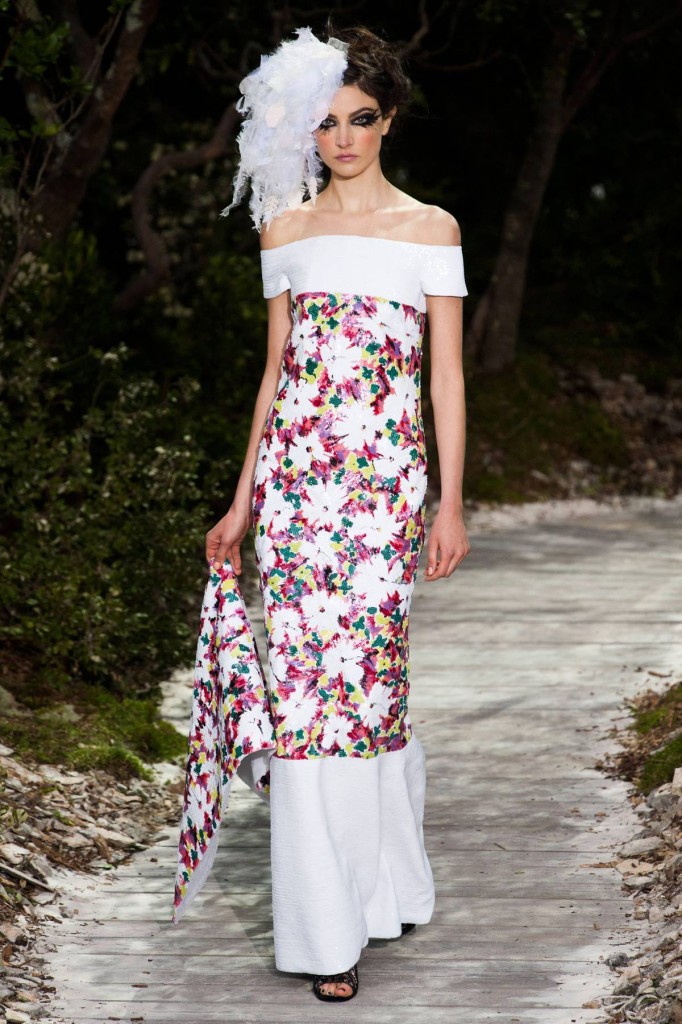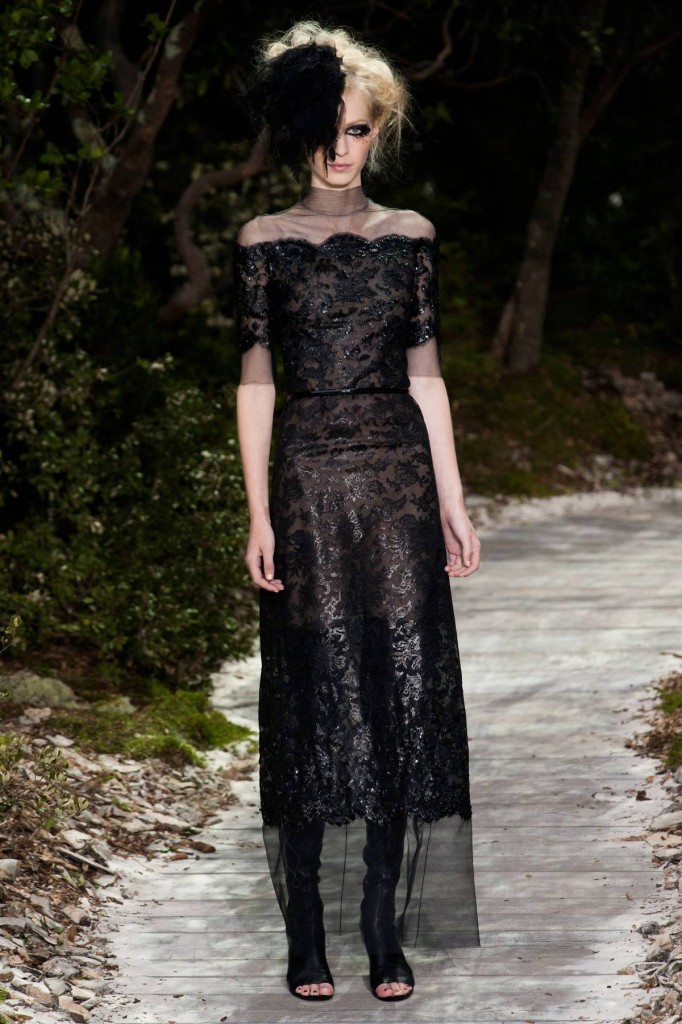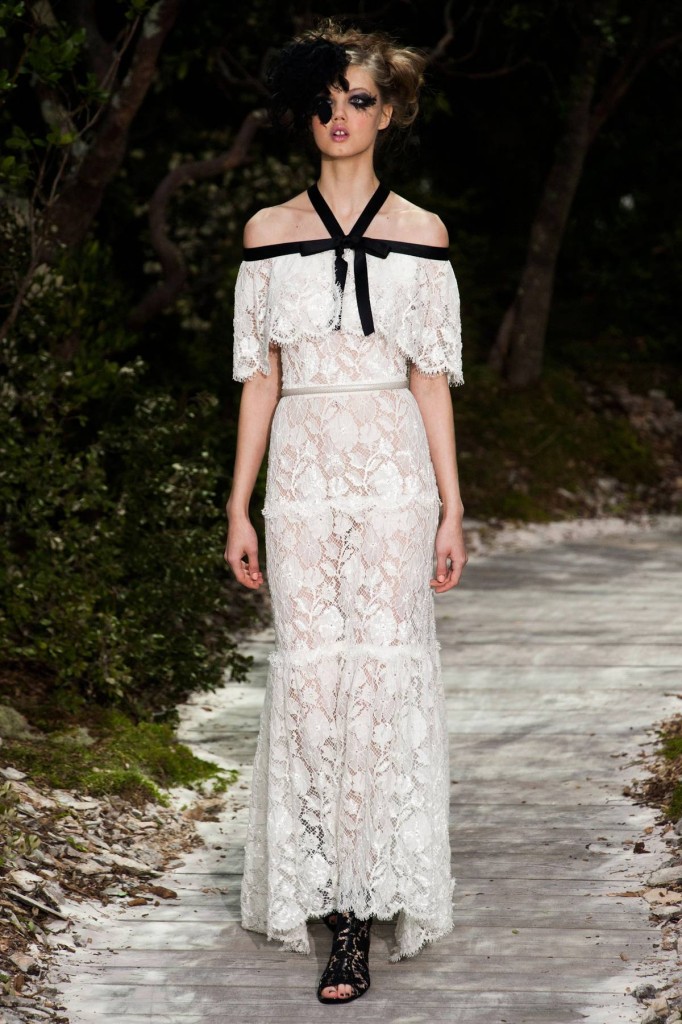 fotocredit alle Fotos Chanel www.chanel.com
Chanel Boutique München
Maximilianstraße 20, D-80539 München
Weitere Chanel Geschäfte: Store Locator Chanel
Weiterlesen: Langarm Abendkleider Valentino 2013
CHANEL 2015 – Haute Couture Abendkleider, Cocktailkleider