Hochzeitskleider Carolina Herrera SS 2014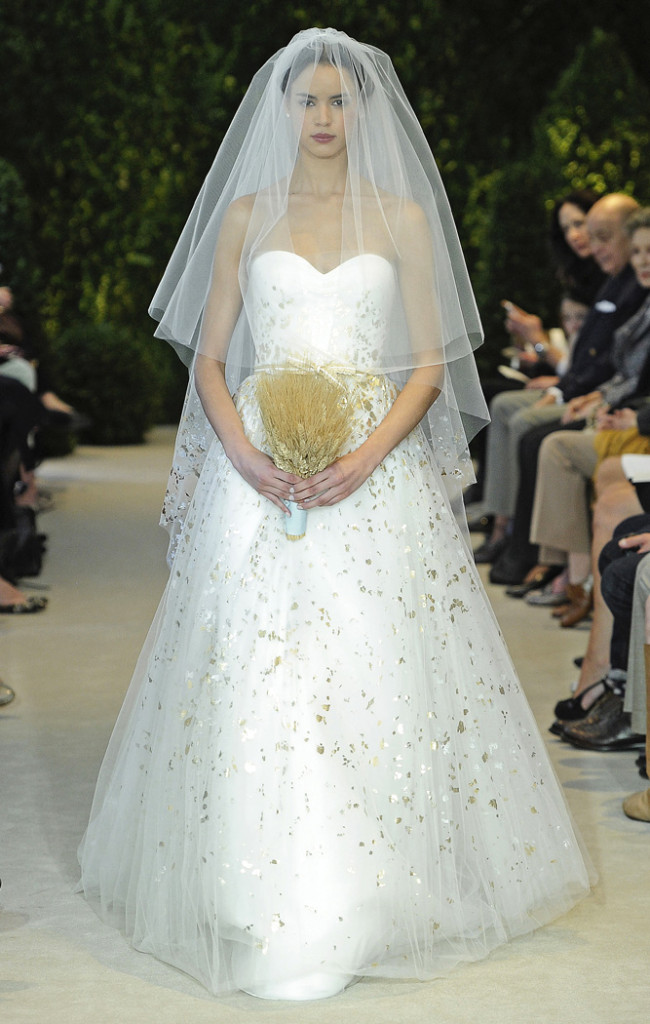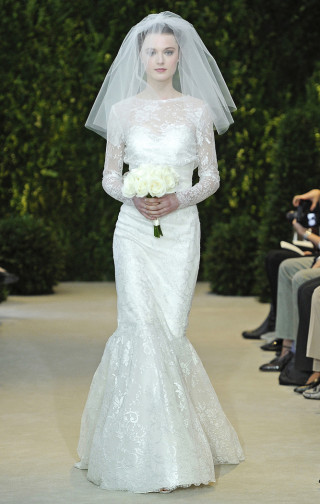 Brautmode New York
Carolina Herrera in New York City führt hochpreisige Designer-Kollektionen mit umfangreicher Brautmodensparte. Die venezolanisch-amerikanische Modedesignerin und Unternehmerin ist die Grande Dame der New Yorker Modeszene, auch wenn es um Brautmode geht. International bekannt wurde Herrera als Ausstatterin von Jacqueline Kennedy Onassis, deren legendärer Stil bis heute nichts an Aktualität eingebüßt hat. In den Jahren 2004 und 2008 wurde Carolina Herrera vom Council of Fashion Designers of America im Bereich Damenmode ausgezeichnet. Sie kreierte u.a. das Brautkleid für die Rolle der Bella (Kristen Stewart) im Twilight-Film Breaking Dawn.
Unter dem Namen der Hauptlinie Carolina Herrera New York gibt es eigene Geschäfte in New York, Los Angeles, Dallas und Bal Harbour in Florida. Weltweit existierten ca. 50 Geschäfte unter dem Namen der Zweitlinie CH Carolina Herrera (davon 10 in den USA, 20 in Spanien und 12 im Nahen Osten). Hinzu kommen über 150 Shops-in-Shop in größeren Kaufhäusern. In London gibt es einen Flagshipstore, seit einiger Zeit auch eine Filiale in Paris. Ihre gleichnamige Tochter Carolina ist Muse und Beraterin des Unternehmens. Gemeinsam haben sie neue Düfte und die Linie CH Carolina Herrera entwickelt.
Die Formen der eleganten Brautkleider sind klassisch und modern zugleich. Carolina Herrera lässt sich für ihre Brautmode durch die zeitgenössische amerikanische Kunst inspirieren. Die Hochzeitskleider bestechen durch raffinierte Schnittführung und scheinen lichtdurchflutet durch den dezenten Einsatz von silbrig glänzenden Stoffen, Perlen, handbemalter Chantilly-Spitze und Broderie.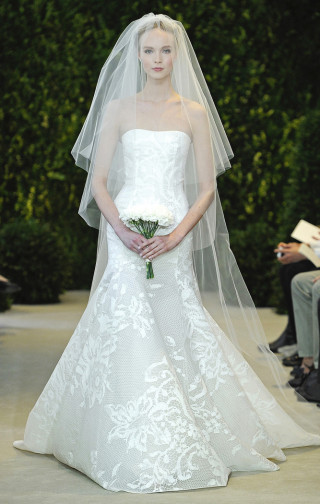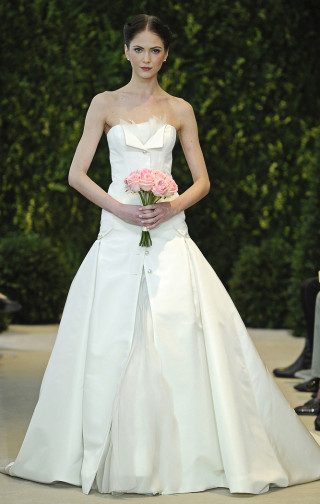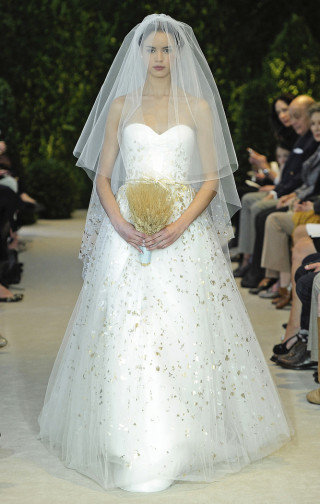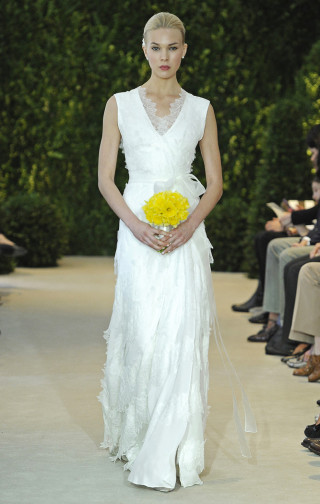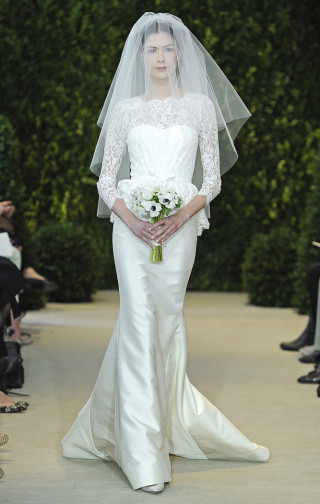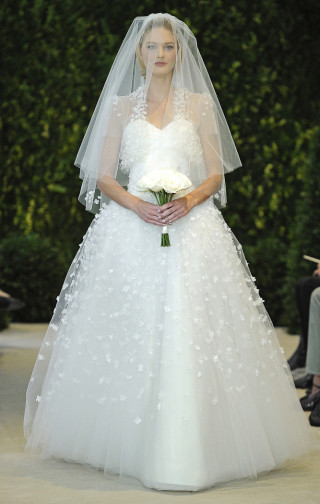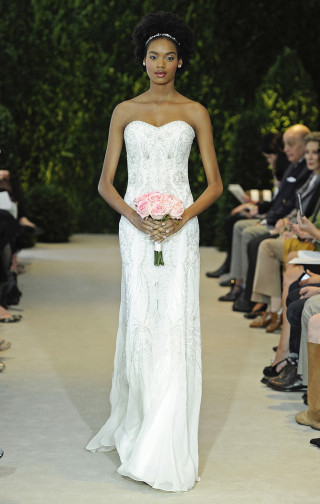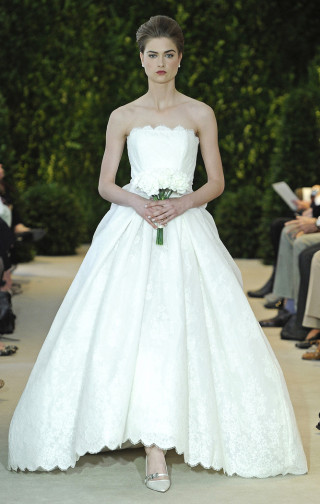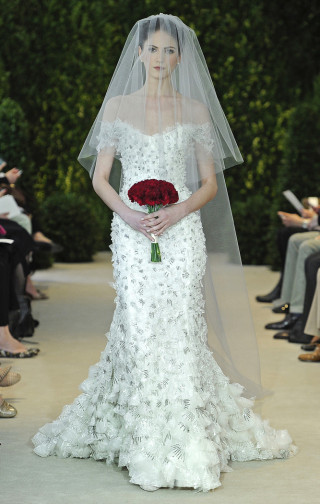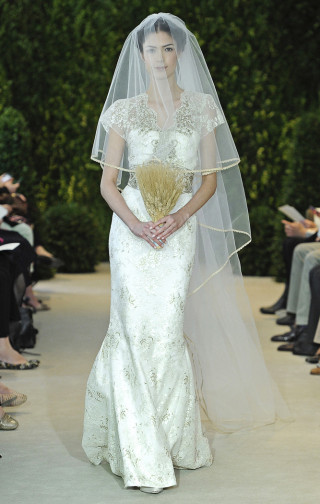 Fotocredit alle Bilder www.carolinaherrera.com