Kate Spade New York – City Kleider und Jumpsuits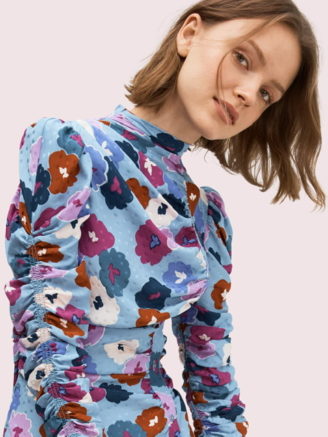 City Kleider zum Wohlfühlen
Kleider, Blusen und Jumpsuits mit floralen Prints, Spitzen- oder Häkeldetails sind wie schon letztes Jahr angesagt in der sommerlichen City- und Abendmode.
Romantische und folkloristische Designs kommen in jeder Sommersaison auch bei dem Modelabel Kate Spade definitiv nicht zu kurz. Schillernde Polka Dots, eingewebt in tonaler Farbgebung bringen zusätzlichen Pfiff in die sommerlich geblumten Stoffe. Gesmokte Details bringen die Figur zur Geltung.
Feminine Details wie weiche Stoffdrapierungen und luftige Kleider mit Rückenausschnitt sind Bestandteil der ansprechenden Kate Spade Kollektionen. Das nächste große Abenteuer könnte schließlich unmittelbar vor der Tür passieren. Dieser Gedanke ist die Idee hinter der erfrischenden Kollektion.
Kleider, in denen man morgens das Haus verlässt und abends im Restaurant drinnen wie draußen schick aussieht. Zu tragen mit Sneakers, Loafers oder Pumps. Einfach bequem und zeitgemäß.
Kate Spade Kollektion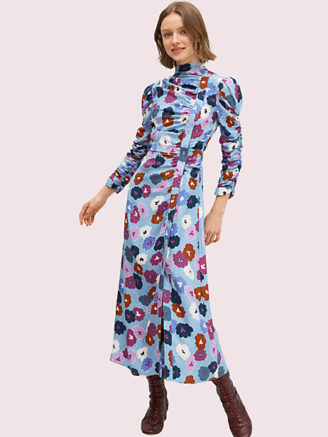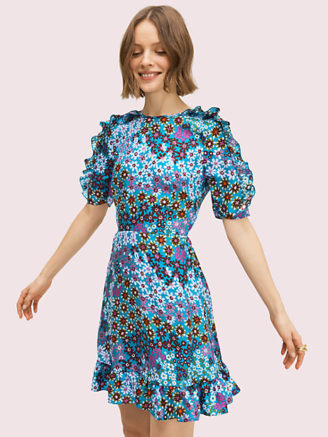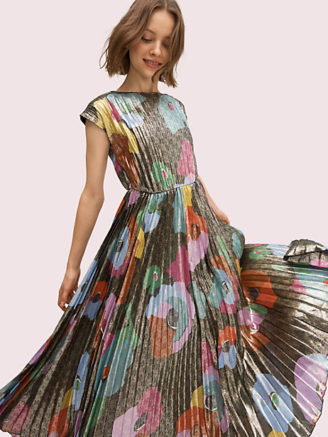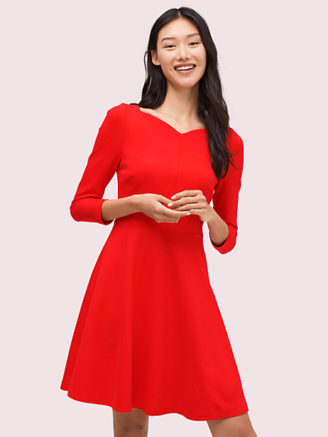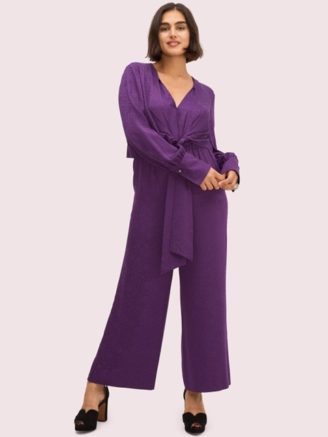 fotocredit alle Bilder Kate Spade official  website (inklusive online Shop)
Das beliebte New Yorker Label wurde im übrigen nicht zuletzt international bekannt durch die Handtaschen des Labels in der Fernsehserie "Sex and the City".
Kate Spade gibt es seit 1993. Designer: Deborah Lloyd, Herkunft: New York City, Vereinigte Staaten. Mittlere Preisklasse.
Das New Yorker Modelabel ist zweifelsfrei ein Maßstab für jede Sommermode. Alle angesagten Stilrichtungen sind im Programm. Vom schulterfreien Kleid, Minikleid bis hin zum sommerlichen Maxikleid oder Jumpsuit.
Kate Spade Geschäfte in Deutschland:
Oberpollinger
Neuhauser Straße 18
D-80331 München
Alsterhaus
Jungfernstieg 16-20
D-20354 Hamburg
KaDeWe
Tauentzienstraße 21-24
D-10789 Berlin
Weiterlesen: Dirndl Mode aus Salzburg – Susanne Spatt Wien
Weiterlesen: Lena Hoschek Partykleider