Roberto Geissini – Jet Set Kleider im Edel-Piraten-Look

America goes wild
Protzig ist in. Die Glamour Kleider der Marke Roberto Geissini – natürlich im Stil der Geissens, der "schrecklich glamourösen Familie" aus Köln, ist laut Angaben der Geissens "made for you in heaven, designed in paradise." Eine überdimensionale Totenkopf – Applikation mit Sonnenbrillen für das Karibik – T-Shirt. Mode von Roberto Geissini erinnert an Ed Hardy und wird gefertigt aus angenehmen 95% Baumwolle- 5 % Elasthan-Gemischen, glamourös und dennoch cool genug für einen modernen Rebellen wie Robert Geiss. T-Shirts mit Nieten, Tattoos und Lederapplikationen, Pullover, zerfetzte Hosen in ausgefallenen Waschungen, Glamour Kleider mit glitzernden Ikonen der Science-Fiction Bildersprache, coole Accessoires, ausgefallene Uhren, Home & Living und Lifestyle Produkte, alles erhältlich im hauseigenen online Shop.
"Get your piece of glamour and deluxe your life" oder "Gönn dir das bisschen Luxus und verschönere dein Leben" ist die Kernbotschaft, die hinter den Produkten aus dem Hause Geissini steht.
Roberto Geissini – Death sells
Piraten-Look, Punk & Gothic Style, Heavy Metal. Die langen, figurbetonten Jet Set Kleider im Stil von Carmen Geiss haben riesige Applikationen, meist mit Strass-Steinchen gespickt. Als Symbole kommen in Szene gesetzte Totenköpfe, Engelsflügel, Kreuze und Peace Symbole zum Zug. Zusätzlicher Glam-Factor sind Aufnäher, Nieten, Schriftzüge. Buy now, die later.
Die Geissens haben es geschafft – ein Penthouse in Monaco, eine Villa in St. Tropez, ein Bentley, eine Yacht. Millionen Fernsehzuseher verfolgen seit 2011 das Leben dieser schrecklich glamourösen Familie, die sich kein Blatt vor den Mund nimmt. Leben, Luxus, Spass, kein Ende in Sicht. Oder doch? Erst unlängst hat Carmen Geiss verlauten lassen:
"Ach, ist das geil …. Die Karibik ist ja so viel schöner als das Mittelmeer. Da bleiben wir! Ins Mittelmeer kehren wir dann zurück, wenn wir keine Mittel mehr haben…."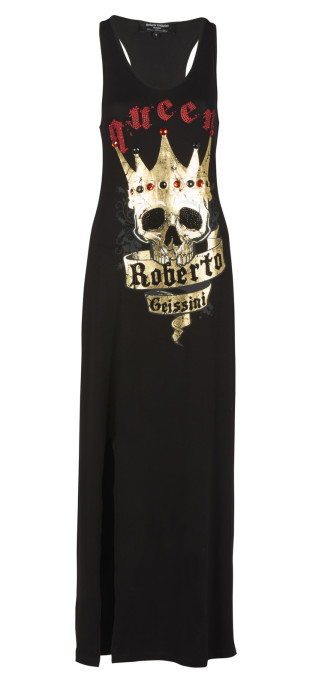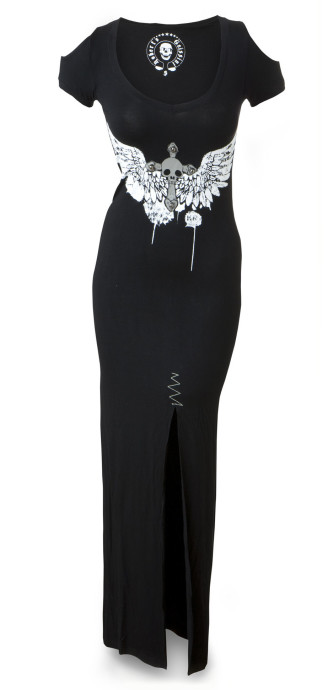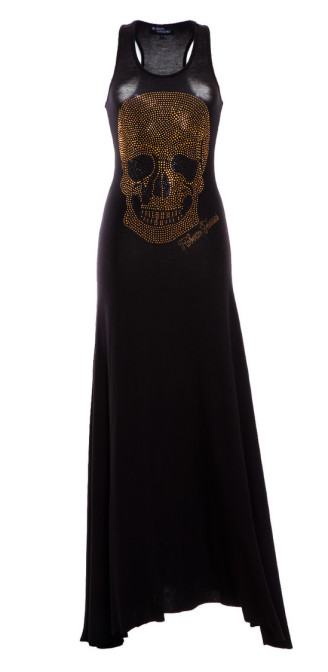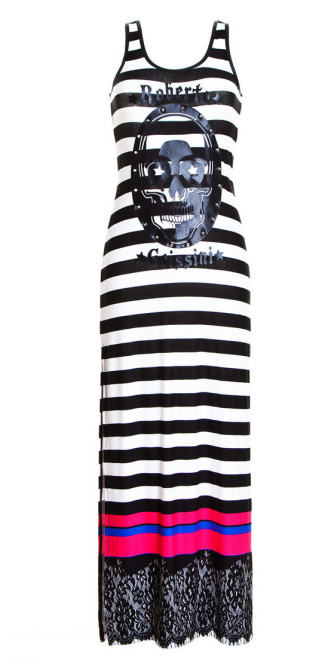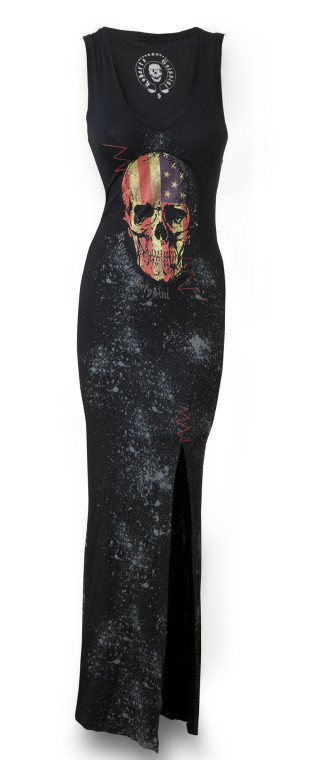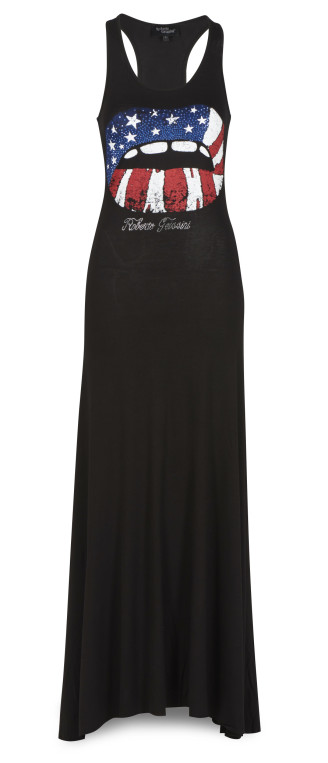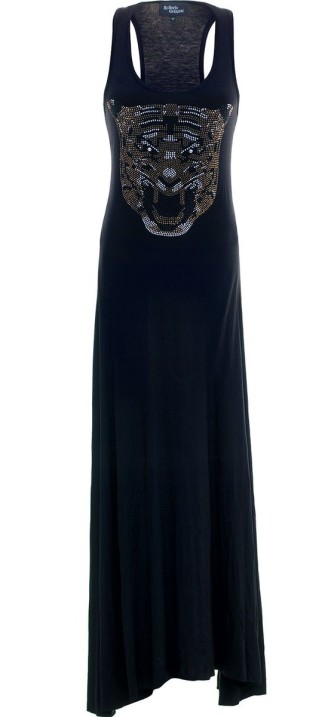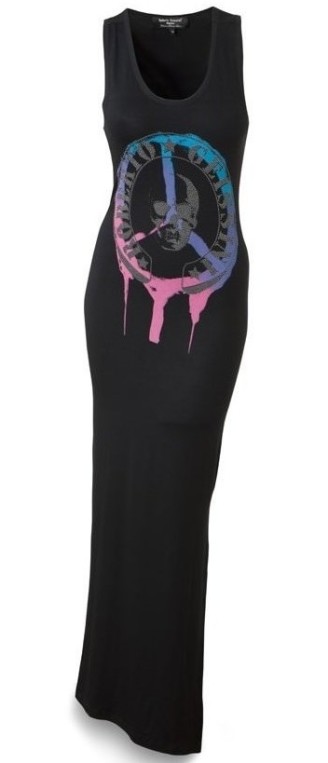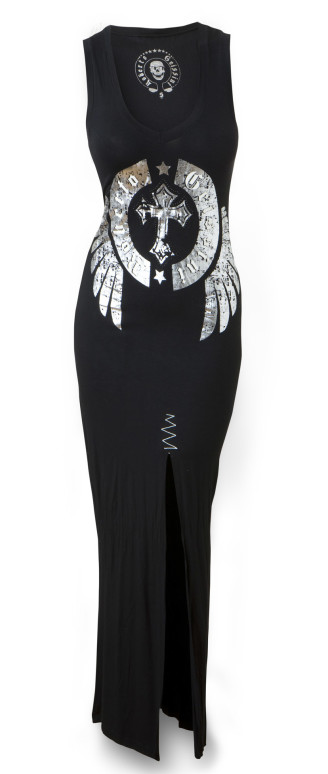 fotocredit alle Bilder www.robertogeissini.de
Roberto Geissini Showroom
Jülicher Straße 26
D-50674 Köln
Weiterlesen: Halston Heritage